Looking for Halloween Web Design Ideas? Halloween is the great reason to customize your web design. The people want a reason to get into a festive mood. These cool Halloween web designs are also useful for anyone who intends to run an online Halloween store or a website that is oriented to the holiday season at hand.
These are some of the good Halloween Web Design (s) for you guys!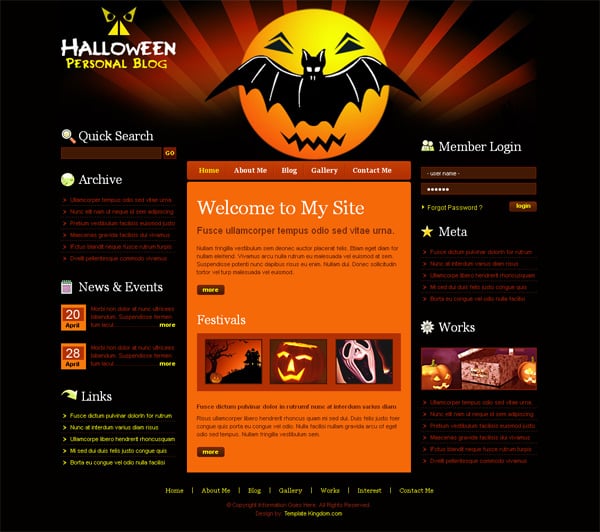 The scariest night of the year is next to to the corner, which means it's time to get down to preparations for it. Decorate your surroundings with evil jack-o'-lanterns, nerve-racking cobwebs, life-like scarecrows and other creatures conveying the creepy atmosphere of Halloween. If you have a site in the cyberspace, don't let it remain ordinary on this holiday either. Spice up its interface with spooky items featured in our exclusive set of the top Halloween web design freebies.
To decorate your website for Halloween, there's no need to redesign it completely. Just bring some of the minor changes to different parts of its interface, from the navigation bar to the footer. Modify the palette of your website using traditional colors of Halloween. Add some other symbols of this holiday to its layout, gravestones, bats, skulls, skeletons, ghosts, witches or anything you like. This is what our set of Halloween freebies for web designers will help with.
Get a lot of spooky UI elements of different types. They include fonts, icons, banners, patterns, labels, badges, and much more. These Halloween-themed items are also designed in different styles such as flat, hand-drawn, retro, and vintage, to name a few.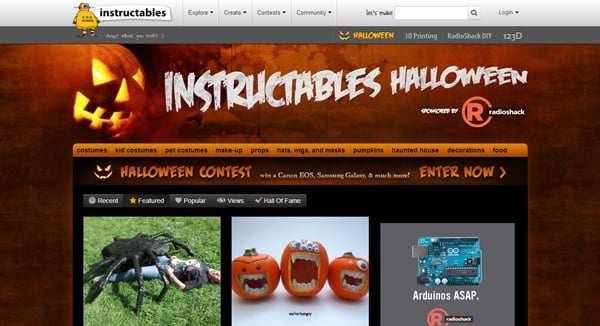 Fonts play an important role in web design, so we offer a hand-picked assortment of free Halloween fonts for you. You can apply them to headings, posts, names of menu categories, or anywhere you like. Do you have a particular post for your readers on Halloween? If so, don't hesitate to type it with blood dripping or any other unusual fonts that you can find below.
Fonts For Halloween Web Design:
Blood Lust
Rise Inside 2
Men of Nihilist
Sinner Script
Texas Slaughter
Under Your Bed
Face Your Fears
Check cool sets of free Halloween images. They depict various spooky characters and items, like Frankenstein, mummy, vampire, haunted house, candy, eyeball, tombstone, evil clown, and much more. Some of these look scary, while others are cute and funny. There are also find Halloween-themed icons meant to be linked to your social media profiles.